Let's have some fun today and draw pyramid with Python.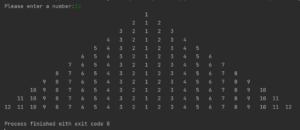 math
Let's see how to handle unit conversion in Python. I'm taking cm to inch conversion as an example.
math
Numerical solution of first-order differential equations with Python and Tkinter today for you. I wanted to share that with you.



Read More "Numerical solution of first-order differential equations" »
math, Tkinter